Offshore Oil Drilling

Below, you will find social media copy, images, our activist toolkit, fact sheets, and much more.
DRILLING SOCIAL MEDIA TOOLKIT (2019)
The Trump administration will soon be announcing plans to move forward with a mew offshore drilling plan. We are opposing this and have prepared social media posts and images to share in opposition. These posts will be updated once the announcement is made. At that time, you may post this content.
(Click here to view the social media toolkit)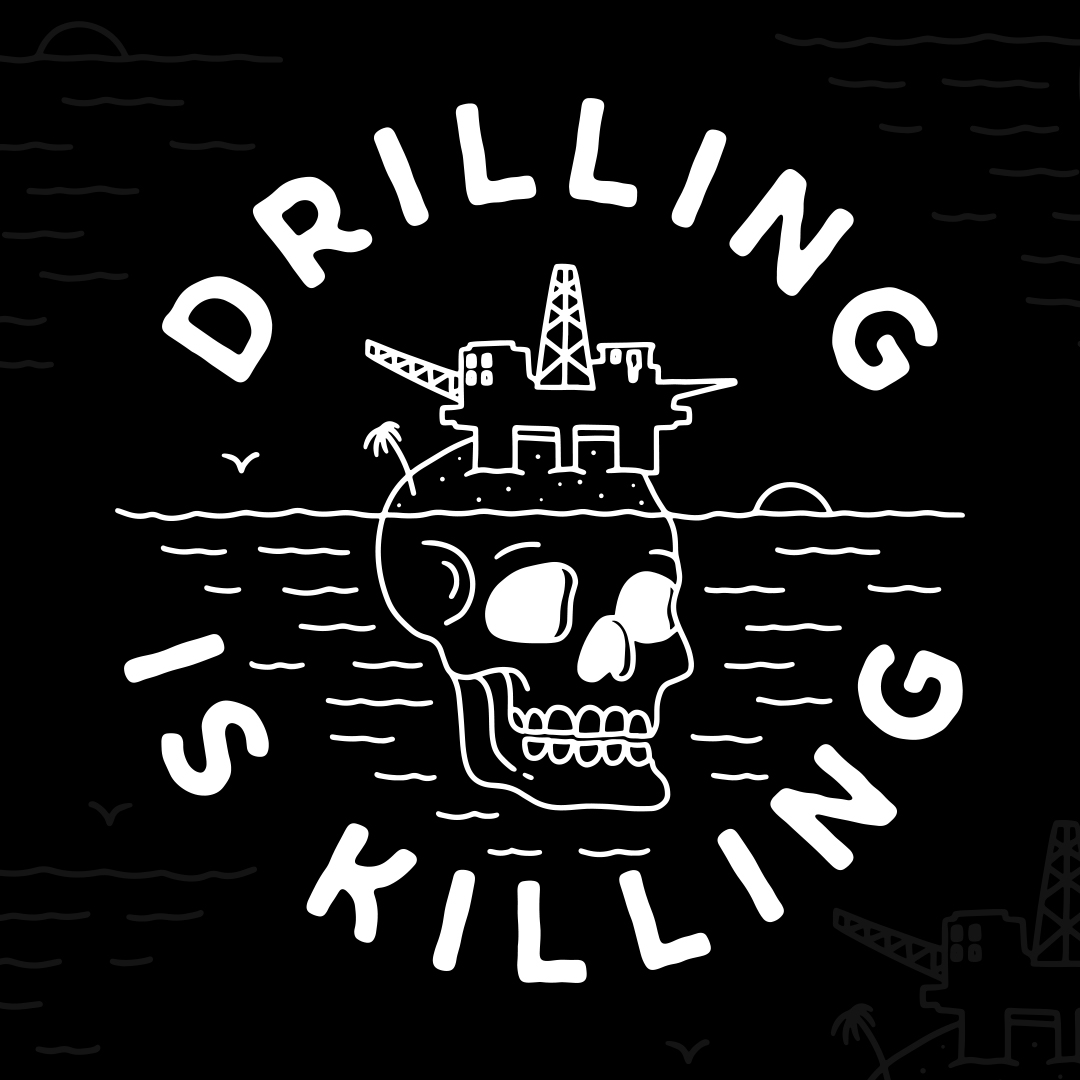 CAMPAIGN TOOLKIT FOR ACTIVISTS
(DOWNLOAD)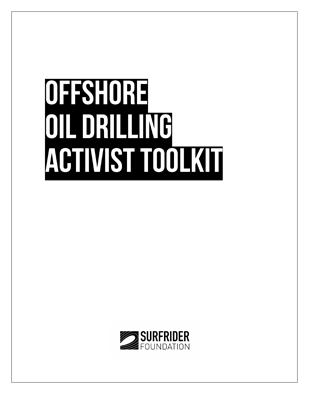 HANDS ACROSS THE SAND ASSETS
(DOWNLOAD)


2 PAGE FACT SHEET
(DOWNLOAD)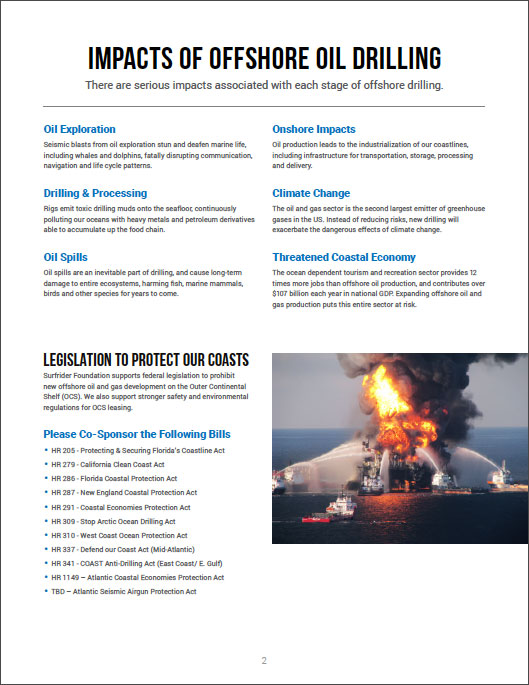 FACT SHEET ON LEGISLATION TO DEFEND AGAINST OFFSHORE DRILLING
(DOWNLOAD)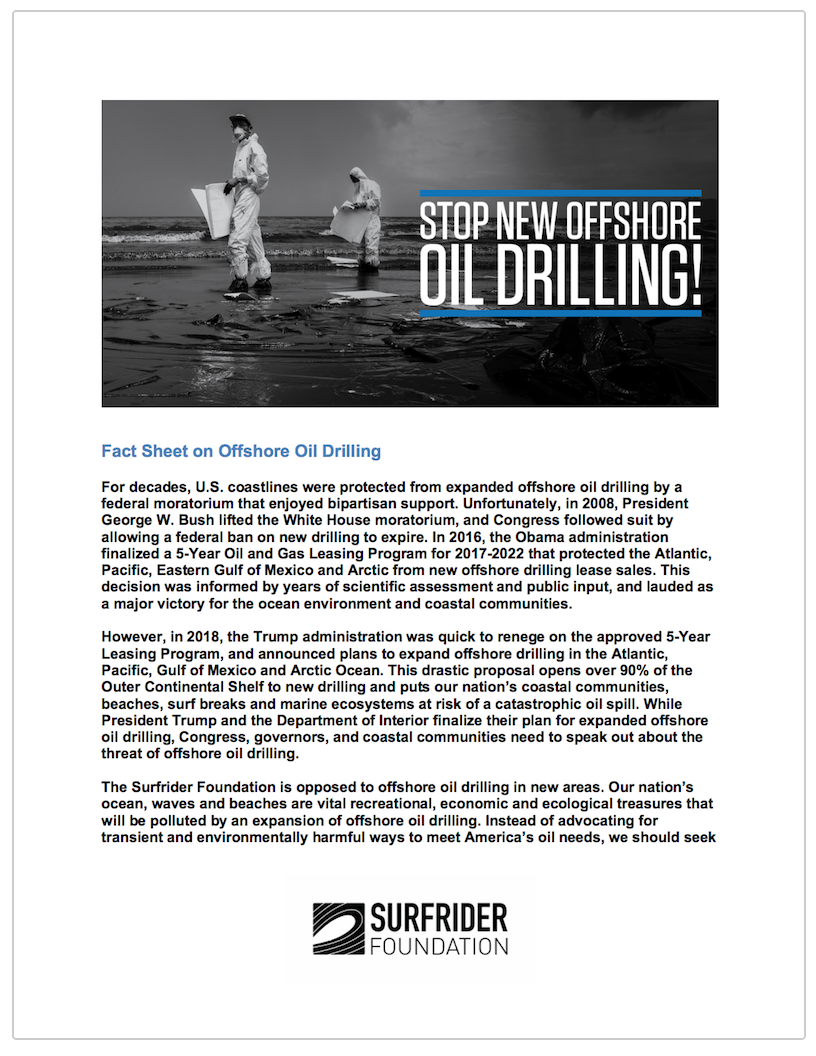 OFFSHORE DRILLING ACTION TRAINING
(Click here to download the oil drilling action training doc)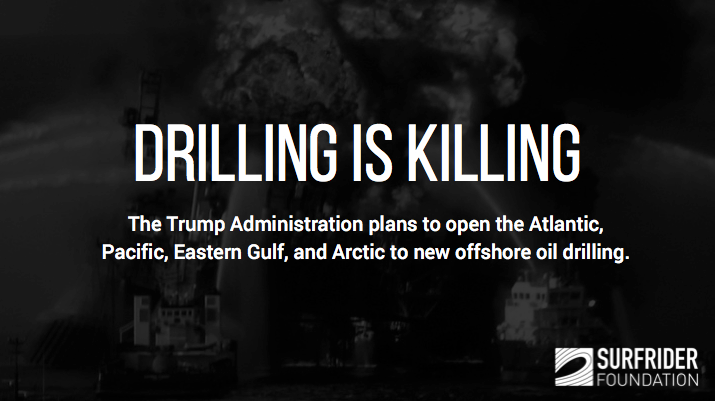 REGIONAL MEDIA RESOURCES
2019 Op-ed template offshore drilling
Regional release template_offshore oil drilling
Media alert sample template Hands Across the Sand 2019
10 things to keep in mind with media
BUTTON AND ENAMEL PIN TEMPLATES
Create button pins or enamel pins to hand out at events (DOWNLOAD TEMPLATES)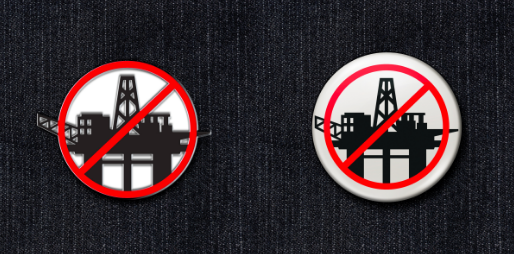 DRILLING IS KILLING SIGN
(DOWNLOAD)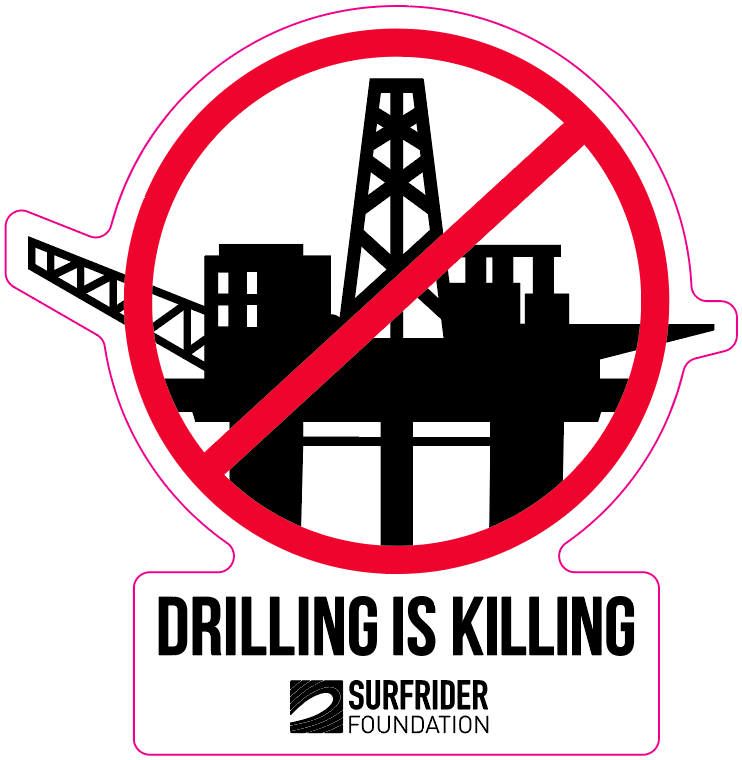 ADDITIONAL ASSETS
#DefendOurCoasts Postcard (DOWNLOAD)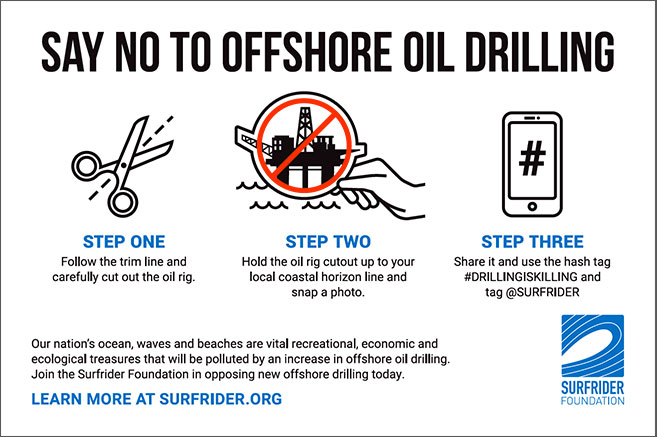 Oil Rig Platform – Toolkit for Chapters (DOWNLOAD)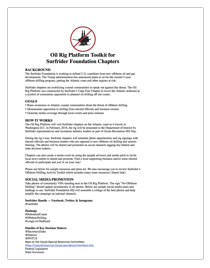 Secondary Images (DOWNLOAD)

Rally & Support posters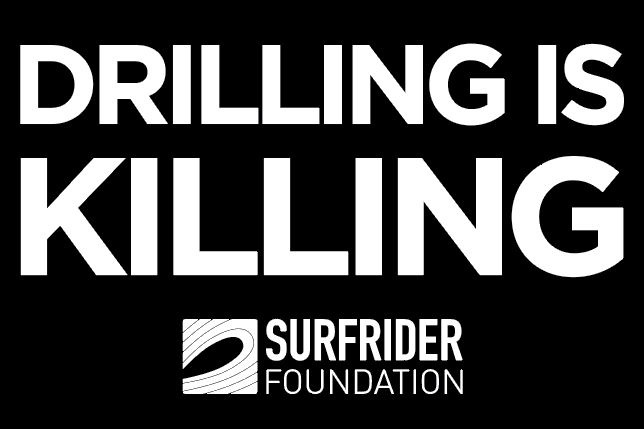 Download Drilling Is Killing Poster (DOWNLOAD)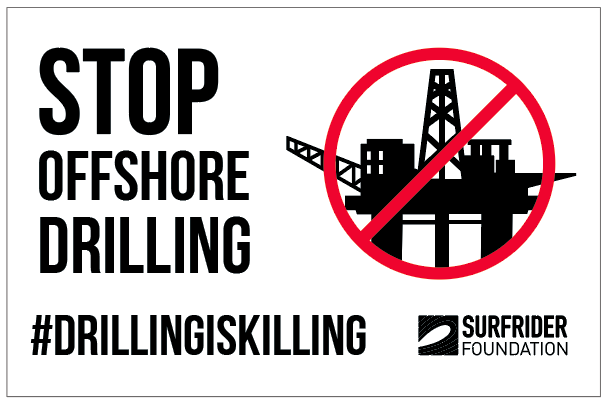 #DrillingIsKilling Oil Rig Sign (DOWNLOAD)
Surfrider Offshore Oil Drilling video (LINK)